ISTQB Certified Tester Foundation Level (v4.0)
Providing an understanding of the fundamental principles of Software Testing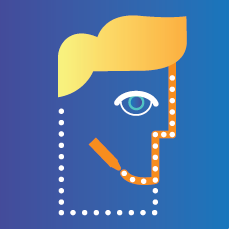 Join a public online course, or study at your own pace with Distance Learning.
Bespoke delivery at your workplace or online
The ISTQB Foundation Level Certificate (CTFL) Course is a 3-day course explaining the fundamentals of testing. This course is accredited by ISTQB and addresses the ISTQB v4.0 (2023) Foundation Level Syllabus.
This certification is the cornerstone of essential testing knowledge that can be applied to real-world scenarios. The syllabus provides a comprehensive understanding of the terminology and concepts used in the testing domain worldwide, making it relevant for all software delivery approaches and practices, including Waterfall, Agile, DevOps, and Continuous Delivery. CTFL certification is recognized as a prerequisite to all other ISTQB® certifications where Foundation Level is required.
The course includes exercises and practice exam questions to highlight key aspects of the syllabus and to help participants understand and practice the concepts and methods presented.
Course Objectives
To provide an understanding of the fundamental principles of testing and explain different testing terminology. The course also provides an overview of different techniques, both dynamic and static and how to apply them.
Who will benefit?
The CTFL 4.0 certification is the three-day course, suitable for anyone who needs to demonstrate practical knowledge of the fundamental concepts of software testing. It is relevant for individuals in roles such as testers, test analysts, test engineers, test consultants, test managers, user acceptance testers, and software developers. Additionally, it is appropriate for those who require a basic understanding of software testing, including project managers, quality managers, software development managers, business analysts, IT directors, and management consultants.
With the ISTQB® Certified Tester Scheme, testing professionals at all stages of their careers can benefit from the breadth and depth of knowledge offered, with the opportunity to pursue higher-level software testing qualifications such as the Core Advanced Levels, Specialist, and Expert Level certifications.
Holders of this certification will be eligible to proceed to the next stage of the Core stream and take Test Analyst, Technical Test Analyst, or Test Management Advanced Level certifications. They may also choose to follow the Agile or Specialist streams to develop specific skills. They may use the acronym CTFL.
Prerequisites
The entry criterion for the ISTQB Certified Tester Foundation Level (CTFL) certificate is that candidates have an interest in software testing. However, it is recommended that candidates also:
Have at least a minimal background in either software development or software testing, such as six months experience as a system or user acceptance tester or as a software developer;
Take a course that has been accredited to ISTQB standards (by one of the ISTQB-recognized member boards).
Skills Gained
A candidate who achieves ISTQB Certified Tester Foundation Level certification, can be expected to:
Understand what testing is and why it is beneficial
Understand fundamental concepts of software testing
Identify the test approach and activities to be implemented depending on the context of testing
Assess and improve the quality of documentation
Increase the effectiveness and efficiency of testing
Align the test process with the software development lifecycle
Understand test management principles
Write and communicate clear and understandable defect reports
Understand the factors that influence the priorities and efforts related to testing
Work as part of a cross-functional team
Know risks and benefits related to test automation
Identify essential skills required for testing
Understand the impact of risk on testing
Effectively report on test progress and quality
Course Content
1.         Fundamentals of Testing– 180 mins.
1.1      What is Testing?
1.2      Why is Testing Necessary?
1.3     Testing Principles
1.4     Test Activities, Testware and Test Roles
1.5      Essential Skills and Good Practices in Testing
2.         Testing throughout the Software Development Lifecycle – 130 mins.
2.1       Testing in the Context of a Software Development Lifecycle
2.2       Test Levels and Test Types
2.3       Maintenance Testing
3.         Static Testing- 80 mins.
3.1       Static Testing Basics
3.2      Feedback and Review Process
4         Test Analysis and Design – 390 mins.
4.1       Test Techniques Overview
4.2       Black-Box Test Techniques
4.3     White-Box Test Techniques
4.4     Experience-based Test Techniques
4.5     Collaboration-based Test Approaches
5         Managing the Test Activities – 335 mins.
5.1       Test Planning
5.2      Risk Management
5.3       Test Monitoring, Test Control and Test Completion
5.4       Configuration Management
5.5       Defect Management
6         Test Tools – 20 mins.
6.1       Tool Support for Testing
6.2       Benefits and Risks of Test Automation
The Exam
The Foundation Certificate is awarded to those who pass a written one hour multiple-choice exam of 40 questions that is set, moderated, marked and invigilated by an ISTQB licensed Exam Provider. Candidates must score 65% or more to pass the exam.
The exam may be taken at the end of the course or on a later date. It can also be taken online.